Author: Dromos
| | Public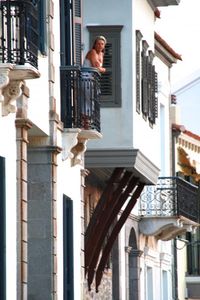 Along this street you will find many mansions of wealthy families that moved to Alexandria (Egypt) and became very wealthy with trade and other activities over there. The link with Alexandria is also the cause of the great Muscat grape you find here and which is used in the wines. They also brought over cotton seeds but that didn't bring any results.
Address
Navarchou Kountourioti, Myrina, Limnos, Greece
More about this place of interest
Try this feature for free with a RouteYou Plus trial subscription.