Author: Dromos
| | Public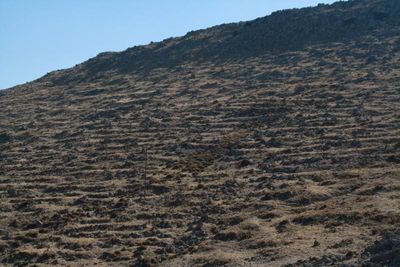 On this hill side, you can still clearly see the structure (horizontal lines) of old terraces. A terrace is a piece of sloped plane that has been cut into a series of successively receding flat surfaces or platforms, which resemble steps, for the purposes of more effective farming. The terraces were accumulating the scarce soil and water. You can imagine how much farmers have put into this to create and maintain these terraces in the past. This old agricultural land is obviously abandoned for decades. You will see plenty of these type of (abandoned) terraces on the island.
Address
Lemnos, Greece
More about this place of interest
Try this feature for free with a RouteYou Plus trial subscription.