Author: Dromos
| | Public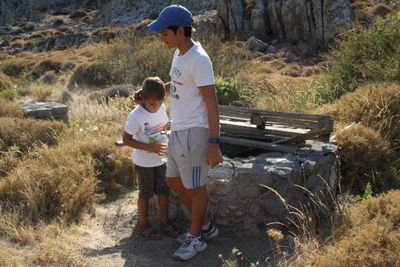 The weatherd volcanic rocks sticking out around this valley produce a coarse sand that is collected on the valley floor. You will notice this sand on the path just before you take the stairs up to the chapel. This sand works as a sponge to collect and hold the water from the rare precipitation that falls here on the mountain. It is in this sand that a well is dug out. You will notice that it even contains water during the dry period of the summer.
Address
Lemnos, Greece
More about this place of interest
Try this feature for free with a RouteYou Plus trial subscription.