Author: Dromos
| | Public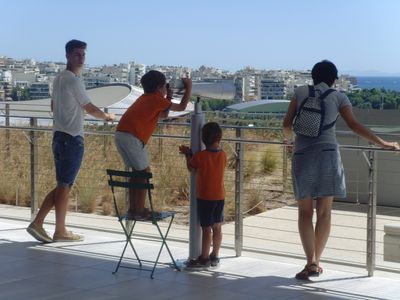 The front of the building of SNFCC facing the sea offers you a great view on the surroundings. It overlooks Phalerum, which was Athens' ancient port before Themistocles fortified Piraeus. The SNFCC is located on the old hippodrome of Athens, which had reverted to a car park and finally been abandonned.
More about this place of interest
Try this feature for free with a RouteYou Plus trial subscription.