Author: Dromos
| | Public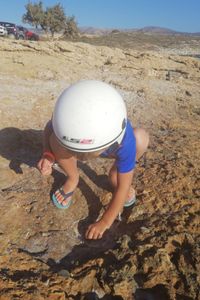 The small bay Pyrgaki-Agiassos is very muched liked by locals to have a quiet swim. There is a small sandy beach in the rocky bay. The beach rocks contain potholes. These potholes collect seawater. After evaporation, salt is left behind.
Address
Pyrgaki-Agiassos, Naxos
More about this place of interest
Try this feature for free with a RouteYou Plus trial subscription.