Author: Pascal @ RouteYou
| | Public | Dutch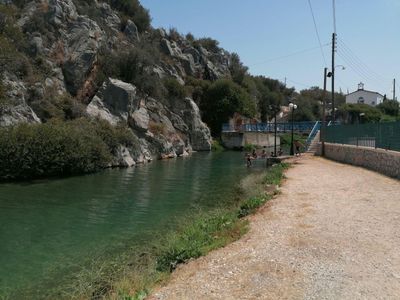 Potami Neas Epidavrou or the river of Nea Epdaurus. The valley here has been scoured out slightly underwater, so the sea fills the lowest part of the valley with water. It is probably linked to a lowering of the coastal strip here, which allows the sea to flow into the inlet. This relatively recent subsidence during the last 2000 years of the coastal strip can be seen in many places, such as the drowned city of Epidavros .
More about this place of interest
This place of interest on your website

<iframe src="https://plugin.routeyou.com/poiviewer/free/?language=en&amp;params.poi.id=8190006" width="100%" height="600" frameborder="0" allowfullscreen></iframe>

Try this feature for free with a RouteYou Plus trial subscription.