Greece
Author: Pascal Brackman |
| | Public | Dutch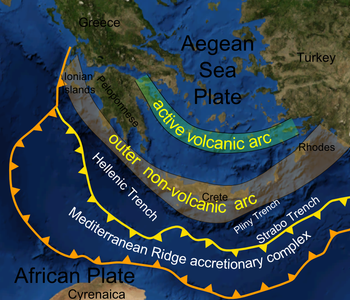 Source: Mikenorton - Own work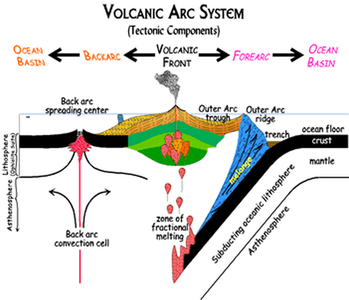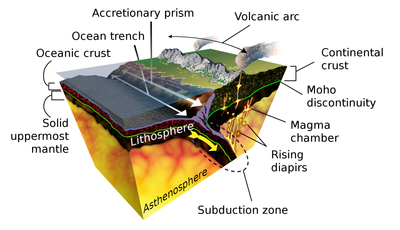 The Hellenic Trench (HT) is an oceanic trough located in the forearc of the Hellenic Arc, an arcuate archipelago on the southern margin of the Aegean Sea Plate, or Aegean Plate, also called Aegea, the basement of the Aegean Sea. The HT begins in the Ionian Sea near the mouth of the Gulf of Corinth and curves to the south, following the margin of the Aegean Sea. It passes close to the south shore of Crete and ends near the island of Rhodes just offshore Anatolia. In the classical theory of its origin the HT is an Oceanic trench containing the Hellenic subduction zone, directly related to the subduction of the African Plate under the Eurasian Plate.
The Hellenic Trench is linked to very extreme depths in the sea floor. One of those extreme depths is the Oinnousai Pit, an abyss of 5.121 m and the Calypso Deep, at 5.267 m.
More about this place of interest

<iframe src="https://plugin.routeyou.com/poiviewer/free/?language=en&amp;params.poi.id=8190203" width="100%" height="600" frameborder="0" allowfullscreen></iframe>

Try this feature for free with a RouteYou Plus trial subscription.