Author: Pascal @ RouteYou
| | Public | Dutch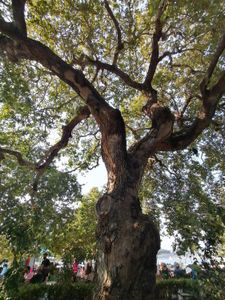 The Platanus orientalis was much favoured by the ancients, considering it a gift from the gods. And when you will sit under it, you will definitely agreeo. It's a wide spreading branches offer cooling shade unmatched by any other tree. Hercules planted a grove at Olympia for this father Zeus. It also sheltered the paths of Plato's Academy. And Napolen planted Plane to shade the roads his armies mached along.
More about this place of interest
This place of interest on your website

<iframe src="https://plugin.routeyou.com/poiviewer/free/?language=en&amp;params.poi.id=8192818" width="100%" height="600" frameborder="0" allowfullscreen></iframe>

Try this feature for free with a RouteYou Plus trial subscription.