Lefkada
Author: Pascal Brackman |
| | Public | Dutch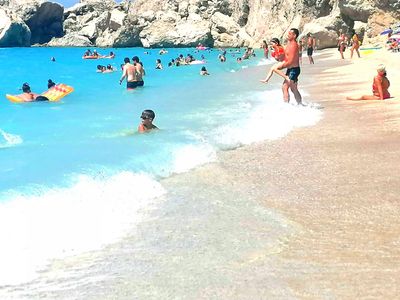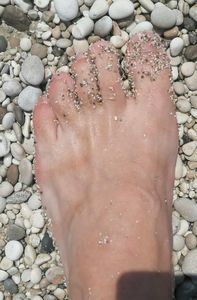 The water at Kathisma Beach varies from milky blue to deep blue in the deeper parts. The cause of that particular color is due to lithology and the laws of physics. The rock here is very pure limestone that was deposited in a deep ocean. Geologists call these pelagic calcareous deposits. The result is that the beach consists of very small, and especially a lot of white pebbles and gravel. When the light reflects on it through the water, you get a magical blue color. And then you have the milky water. It consists of microscopic lime from the surrounding rocks. That milky water causes that light blue shade in the shallow part.
More about this place of interest

<iframe src="https://plugin.routeyou.com/poiviewer/free/?language=en&amp;params.poi.id=8286977" width="100%" height="600" frameborder="0" allowfullscreen></iframe>

Try this feature for free with a RouteYou Plus trial subscription.