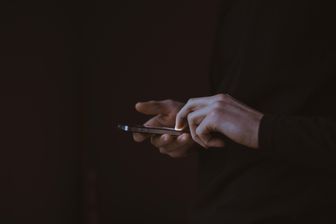 Do you often use the convenient 'Open in RouteYou App' function to venture out?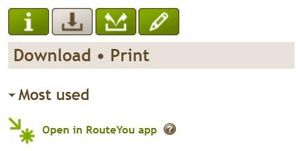 Smart!
But be aware, since yesterday this button will redirect you to our new RouteYou App. No more detour via the App or Play Store because you can download this new application directly from our website. The possibilities within are more extensive and the use more intuitive since it fits better with our website. And before the end of the summer you will be able to use this new gem offline. For more information click here.
To open in the new app you can choose between simply scanning the QR code with your phone or directly copying the unique code to the search bar in the new app.
Are you an enthusiastic user of our old MyRouteYou Mobile App? Don't panic because you can still use this in parallel. If you prefer to open your route in this app, scroll a little further down. In the list under 'Download' you will find the option 'Old RouteYou app'. This button will still redirect you to the old app.
We recommend that you give the new app a try. In the future, we will continue to focus on this application with many new possibilities in prospect.