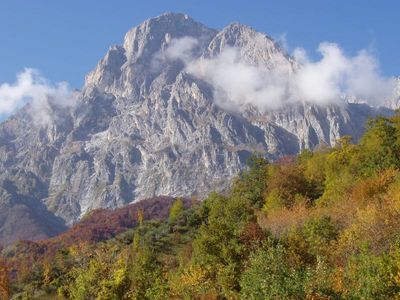 The mountains of Gran Sasso became famous among scientists in 2011. It was here that 150,000 lead blocks were placed inside the mountain. These blocks of lead can capture neutrinos. The neutrinos were fired from CERN, 730 km away, during the OPERA experiment. The distance between CERN and Gran Sasso was accurately pre-measured (up to 20cm accuracy). When the nuetrino's were fired in CERN, the time difference was measured upon arrival in Gran Sasso. The experiment came to the conclusion that the speed of neutrinos was faster than light. And that was shocking news because if that is true, it shakes the foundations of modern physics. Obviously, more experiments are needed. But the effect was that Grans Sasso became a famous mountain in the scientific world.
More about this place of interest
Try this feature for free with a RouteYou Plus trial subscription.