Author: Dromos

| | Public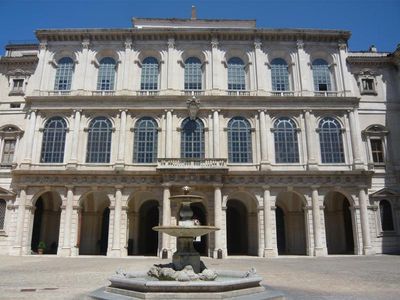 Do you know that Palazzo Barberini has five times (!) less visitors than the Galleria Borghese. But that that there is no reason why you should prefer to go to Galleria Borghese vs Palazzo Barberini. On the contrary! In Rome there are at least four major painting collections that belong to the state. The Galleria Borghese, which is certainly the best known one, gets nearly three times more visitors than the other three places put together. Palazzo Barberini, is the second but you will find that it has an incredible collection. It has nothing less that the Galleria Borghese: it has paintings from Raphael, Caravaggio, and others just as the Galleria Borghese. And furthermore in one of its room it has a huge fresco ceiling representing the Glory of the Barberini family painted by Pietro da Cortona, which is one of the masterpiece of all time painting and worth a visit just by itself. Considering the importance of the collection, one can say that practically nobody goes here. But the Galleria Borghese is a brand-name, while Palazzo Barberini is not. And just to discard possible "external" motivations, I should add that the location of Palazzo Barberini is in the very center of Rome, much closer to the hotel and tourist area than the Galleria Borghese, and its access ticket is less expensive.
Source: Francesco Antinucci
Address
Rome, Italy
More about this place of interest

<iframe src="https://plugin.routeyou.com/poiviewer/free/?language=en&amp;params.poi.id=1420043" width="100%" height="600" frameborder="0" allowfullscreen></iframe>

Try this feature for free with a RouteYou Plus trial subscription.