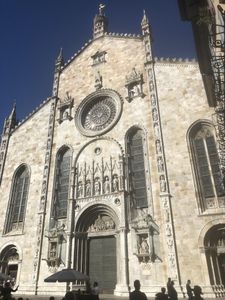 Source: Willem Vandenameele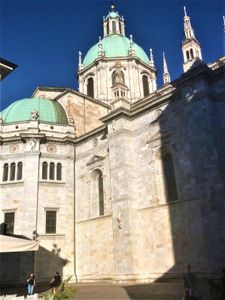 Source: Willem Vandenameele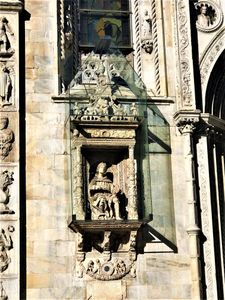 Source: Willem Vandenameele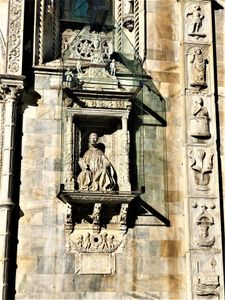 Source: Willem Vandenameele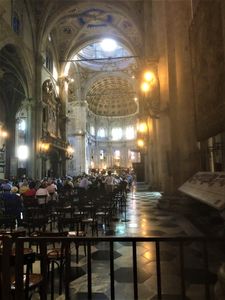 Source: Willem Vandenameele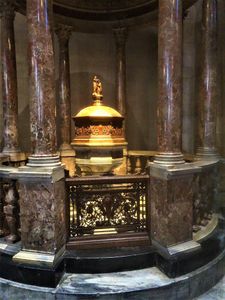 Source: Willem Vandenameele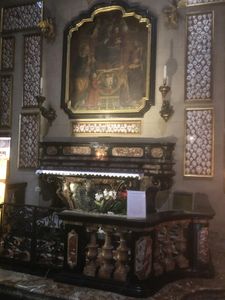 Source: Willem Vandenameele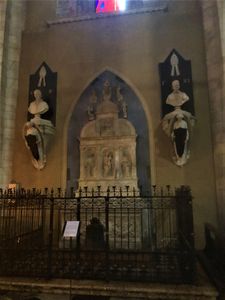 Source: Willem Vandenameele
The workers of Como spent nearly four hundred years building the Duomo, which began in 1396 and whose façade remains one of the most remarkable examples of late Gothic in northern Italy. Built to replace an earlier structure, also dedicated to Santa Maria Assunta, construction work ended in the first half of the 18th century with the creation of the dome designed by Filippo Juvarra. Of particular note is the sculptural facade, executed between 1455 and 1486, largely the work of the workshop of Giovanni Rodari, to whom the two podiums with statues of Pliny the Younger and Pliny the Elder are attributed.
The Cathedral of Santa Maria Assunta has a Latin cross section, divided into three naves by a series of cruciform pillars surmounted by pointed arches. In the seventeenth century, the wings of the transept and the apses were built.
On the sides of the main portal we find the statues of Rodari representing Pliny the Elder and Pliny the Younger.
Many of the works that enrich the facade and interior of the Cathedral of Santa Maria Assunta are by the same artist, as well as the left portal known as the "Portal of the Frog".
Included are the 16th-century wooden altar dedicated to Sant'Abbondio, the 16th-century Arcimboldi tapestries, Ferrari's flight into Egypt, the two 17th-century organs, and the two lions under the 12th-century holy water pots very much from the old church dedicated to Santa Maria Maggiore.
Source: Willem Vandenameele
More about this place of interest

<iframe src="https://plugin.routeyou.com/poiviewer/free/?language=en&amp;params.poi.id=8283615" width="100%" height="600" frameborder="0" allowfullscreen></iframe>

Try this feature for free with a RouteYou Plus trial subscription.