Luxembourg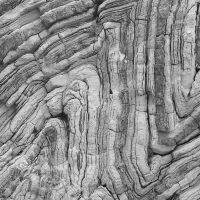 Dit Müllerthal wordt gekenmerkt door de meest bizarre rotsformaties. Ze kwamen na de laatste ijstijd tot stand. Ontzaglijke hoeveelheden smeltwater moesten zich toen een weg zien te banen door de vaak smalle valleien. Klei en andere grondsoorten spoelden daardoor weg, en de onderliggende, zachtere zandsteen kwam bloot te liggen. Die ging door de eeuwenlange inwerking van regen en wind allerlei grillige vormen aannemen, wat tot vandaag voor een fabelachtig schouwspel zorgt.
Niet voor niets wordt de streek ook La Petite Suisse' of Klein Zwitserland' genoemd.
De rotsen zelf luisteren naar namen als Arendsnest, Preekstoel en Perenkop. Bij zonsondergang lijkt het wel of La Petite Suisse is bevolkt met de schaduwen van gedrochten en geheimzinnige dieren.
Het dorp Müllerthal zelf is piepklein: Het kan er intussen wel eentje meer of minder zijn, maar volgens recente cijfers wonen in Müllerthal niet meer dan 45 mensen. Zoals gezegd is Müllerthal is meer dan een dorp, het is ook de naam van het dal waardoor de Ernz Noire stroomt.
More about this place of interest

<iframe src="https://plugin.routeyou.com/poiviewer/free/?language=en&amp;params.poi.id=3891742" width="100%" height="600" frameborder="0" allowfullscreen></iframe>

Try this feature for free with a RouteYou Plus trial subscription.