Author: RouteYou

| | Public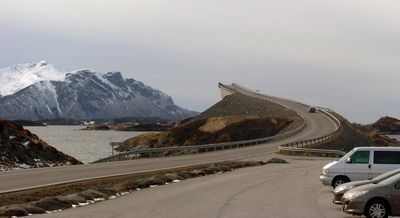 The Storseisundet bridge was described as "The road to nowhere" by the Daily Mail in 2011. The Storseisundet Bridge is the longest of the eight bridges that make up the Atlanterhavsveien ("The Atlantic Road"), the road connection from the mainland Romsdal peninsula to the island of Averøya in Møre og Romsdal county, Norway. The bridge sits on the border between Eide Municipality and Averøy Municipality and passes through an archipelago as it links mainland Norway with the island of Averoy. It is one of the country's official national tourist routes.
More about this place of interest
This place of interest on your website

<iframe src="https://plugin.routeyou.com/poiviewer/free/?language=en&amp;params.poi.id=2348402" width="100%" height="600" frameborder="0" allowfullscreen></iframe>

Try this feature for free with a RouteYou Plus trial subscription.