What can I do?
As a user
As a partner
More about the RouteYou platform
News item in the spotlight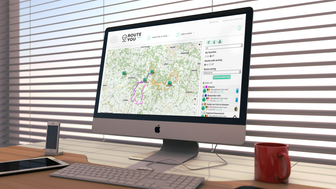 With this new function you can make existing routes, both yours and others, visible in the route planner as a map layer. This allows you to use them as a reference when planning a new route. This gives you the opportunity to easily build on the expertise and input of others. It also allows you to easily combine (the best parts of) two or more routes.
Or read here how it works.
Channels in the spotlight