Author: UiTinBrussel

| | Public | Dutch • French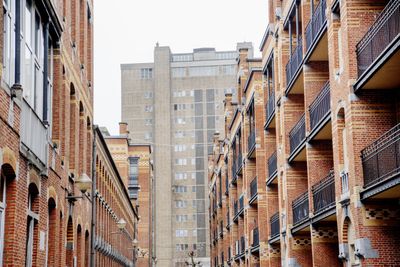 Chimney sweeps, goldsmiths, chairmakers… the streets of the Cité Hellemans complex are a reminder of the old trades in the working-class neighbourhood known as the Marollen (Marolles). When it opened in 1915, Cité Hellemans, named after architect Émile Hellemans, was the first major social housing project to be managed by the city of Brussels.
Many other social housing projects followed in the district in the course of the 20th century. Nowadays, the Marollen are one of the most diverse, multicultural districts in the region. Residents and visitors gather at the daily flea market on the Vossenplein (Place du Jeu de Balle). You will find everything imaginable there, ranging from junk to beautiful antiques and even second, third or fourth-hand bicycles.
TIP: If you don't fancy the climb up to the Palace of Justice, take the lift for cyclists and pedestrians at Bruegelplein (Place Bruegel).
Address
Blaesstraat 174, 1000 Brussel, Brussels Hoofdstedelijk Gewest, Belgium
More about this place of interest
Try this feature for free with a RouteYou Plus trial subscription.