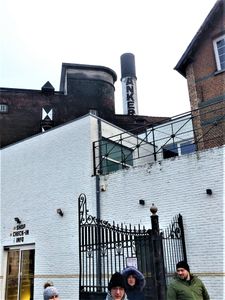 Source: Willem Vandenameele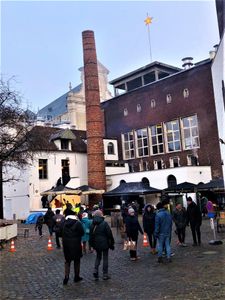 Source: Willem Vandenameele
Emperor Karl was crazy about his Mechelsche Bruynen .
Today's Gouden Carolus beer is the successor to the Mechelsches Bruynen, the taste has changed in the meantime, but it's still just as tasty. The beer of Brouwerij Het Anker , brewed on the banks of the Groot Begijnhof, Today they are exported to more than 40 countries .
The name Gouden Carolus dates from the time of Charles V, Holy Roman Emperor . Since money has always been an important means of payment today, at some point Emperor Karl gave the order for the Gouden Carolus Gulden to be minted as a new means of payment to replace other coins.
The first historical date when the brewery is mentioned dates back to 1369 , when a certain Jan came to Anchor to pay his taxes. The earliest mention of the brewery dates back to 1471, when Hertog Karel de Stoute introduced a city law exempting beguine beer from excise duty for patients and personal use .
In 1872 the Van Breedam family bought the town brewery and was given the company name nv Boonaerts & Van Breedam . On December 31, 1904 the name was changed to Het Anker.
During World War I , the Germans decided that only one brewery was allowed to continue operating in the Mechelen region. A draw decided that the Chevalier Marin brewery could continue to operate, after which the beer hall of the Het Anker brewery was dismantled . Red copper was forged as a raw material for German wartime production .
During the Second World War, the German occupiers passed a law that only one pale beer could be brewed , the so-called Null-Eight or beer with 0.8% alcohol by volume . The brewery Het Anker succeeded in doing this, which enabled it to hire many people from Mechelen , thus sparing them the work in Germany.
More about this place of interest
This place of interest on your website

<iframe src="https://plugin.routeyou.com/poiviewer/free/?language=en&amp;params.poi.id=8425075" width="100%" height="600" frameborder="0" allowfullscreen></iframe>

Try this feature for free with a RouteYou Plus trial subscription.