Discover the breathtaking nature of Cornisa Cantábrica with these 10 cool hiking trails. Be surprised by the green mountains and impressive coastline of España Verde. Go on an adventure and enjoy beautiful views and unique experiences. Explore this enchanting region on foot and make unforgettable memories.
- SELECTION -
Explore the beautiful Cornisa Cantábrica: 10 top hiking trails
Search
Cornisa Cantábrica - España Verde
Choose from more than 40 activities:
Plan your route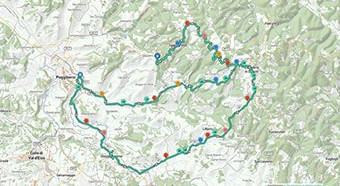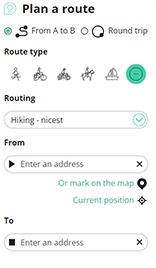 Try this feature for free with a RouteYou Plus trial subscription.
If you already have such an account, then log in now.
© 2006-2023 RouteYou - www.routeyou.com