Author: Dromos

| | Public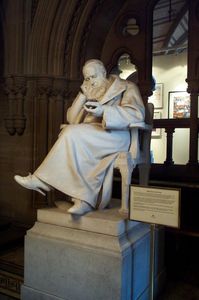 Did you know that the famous scientist Joule was born in Manchester in 1818. He gave his name to the unit of Energy. It is no coincidence that Manchester, the center of steam engines and machinery provided the scientists solving many underlying scientific questions related to those machines. You can see a statue of James Prescot Joule in the townhall of Manchester.
Address
Manchester, Manchester, United Kingdom
More about this place of interest
Try this feature for free with a RouteYou Plus trial subscription.