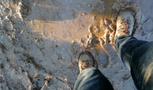 42.5 mi
3724 ft
04:33
Hard
Route information
19 views | Public | Dutch
Description by the author
Recreational cycling route for a standard bike, inspired by the novel and movie Lady Chatterley's Lover. The Netflix movie, based on the novel of D.H. Lawrence, was shot in the area of this bicyle route.
Navigate on smartphone
Print the itinerary
Navigate to starting point
Statistics
Places of interest
Activities
Nearby
Routes nearby
Lodging nearby
Services nearby

Please wait, your print is being prepared.
Your print is ready to download. Have fun on the road!
Download

<iframe src="https://plugin.routeyou.com/routeviewer/free/?language=en&amp;params.route.id=11912861" width="100%" height="600" frameborder="0" allowfullscreen></iframe>

I found the route to be...
Additional feedback:
Try this feature for free with a RouteYou Plus trial subscription.
If you already have such an account, then log in now.
Try this feature for free with a RouteYou Premium trial subscription.
© 2006-2023 RouteYou - www.routeyou.com