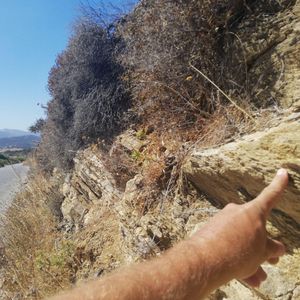 Along the road, you can see the schist being exposed. A bit more higher up on the hill, you find marble rocks. You will notice there is a very strong land use link between the two types of rocks. The marble area is covered with shrub land, used to let sheep and mainly goats graze. The schists provide much more soil material and is used to cultivate wheat of grow olive trees.
Address
Naxos
More about this place of interest
Try this feature for free with a RouteYou Plus trial subscription.