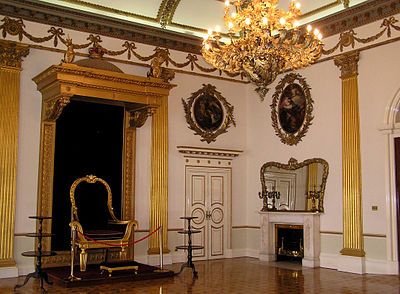 Source: Donaldytong
Copyright: Creative Commons 3.0
Dublin Castle off Dame Street, Dublin, Ireland, is a major Irish government complex, conference centre, and tourist attraction. It was until 1922 the seat of the British government's administration in Ireland. Most of the current construction dates from the 18th century, though a castle has stood on the site since the days of King John, the first Lord of Ireland. The Castle served as the seat of English, then later British government of Ireland under the Lordship of Ireland , the Kingdom of Ireland , and the United Kingdom of Great Britain and Ireland .

After the signing of the Anglo-Irish Treaty in December 1921, the complex was ceremonially handed over to the newly formed Provisional Government led by Michael Collins. It now hosts the inauguration of each President of Ireland, and various State receptions.

Source: Wikipedia.org
Copyright: Creative Commons 3.0
Address
Dublin City
More about this place of interest
Try this feature for free with a RouteYou Plus trial subscription.