Author: Dromos

| | Public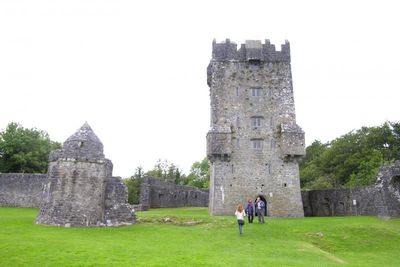 Aughnanure Castle is a tower house in Oughterard. The castle was built by the O'Flahertys in the 16th century, one of Connacht's most notable lord families. Aughnanure is one of over 200 tower houses in County Galway, constructed mainly by Gaelic and Anglo-Norman land owning families. The tower lies close to the shores of Lough Corrib, and translates to "the field of the yews" in Irish (Achadh na nlubhar). It was used to blockade Galway during the Cromwellian invasion. It is now managed by Dúchas, the Irish State body responsible for national monuments and historic properties.
More about this place of interest
Try this feature for free with a RouteYou Plus trial subscription.