Author: Dromos

| | Public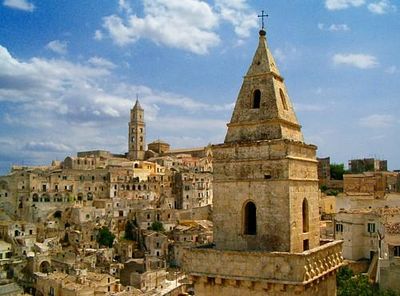 Because of the ancient and primitive scenery in and around the Sassi di Mater, it has been used by filmmakers as the setting for ancient Jerusalem. A few famous ones are Bruce Beresford's King David (1985) and Mel Gibson's The Passion of the Christ (2004).
But you also might recognize it from Roberto Rossellini's Garibaldi (1961) and many othr movies.
Address
Matera, Matera, Italy
More about this place of interest
Try this feature for free with a MyRouteYou Plus trial subscription.