Author: Dromos

| | Public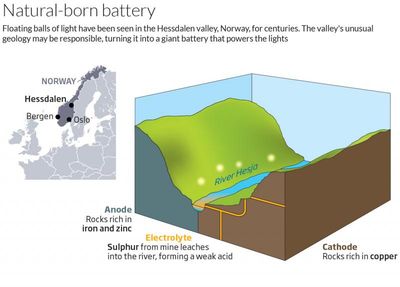 The valley of Hessdalen is known for its "Hessdalen Lights". These lights have been reported by the locals for over a century and described as ghost-like, hanging in the air. Scientist have tried to record the light and in september 2006 they observed the first time a light they couldn't explain. The jury is still out. Erling Strand and a few other scientists studied the phenomena of the Hessdalen lights. They filmed the lights, fired lasers at them, plotted their movements using radar and carried out a battery of tests, all of which led them to conclude that this was undoubtedly a genuine phenomenon. Yet they gleaned few clues as to its cause. Measurements of radioactivity and seismic activity, both of which could be a potential power source for the lights, drew blanks, although the researchers did see a small fluctuation in the area's magnetic field before some sightings. They believe the cause of the lights has something to do with the geology of the area. On one side of the River Hesja, there are rocks rich in zinc and iron. The other side is rich in copper. The first one is funcitonaing as a anode, and the second as a cathode. The sulphur of the old mines is functioning as an electrolyte. So the assumption is that this is a massive battery causing the power to create these lights.
More about this place of interest
Try this feature for free with a RouteYou Plus trial subscription.