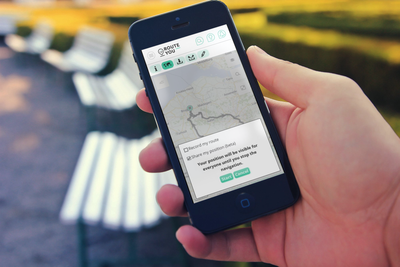 Recently you can share your position on RouteYou. This means that you can indicate where you are at any time. You can also check at any time which other RouteYou users are active. Whether or not along your route.
Thanks to this new functionality, you can be active together in COVID times and still keep a safe distance. It is also a useful tool when you meet with others somewhere in the field or when you organize an event and want to show where all the participants are. Or why not get creative and link a game activity to it, such as 'Find the Easter Bunny'. The possibilities are endless.
Click on the button below if you want to know more about it.
This new functionality was developed as part of the BAS-X research project of Sport Vlaanderen, which aims to motivate people to exercise in a simple and accessible way.