Author: Dromos

| | Public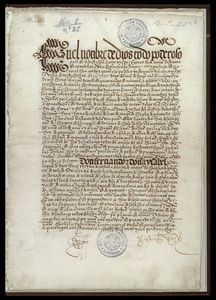 Tordesillas is famous in history and cartography for the Treaty of Tordesillas (7 June 1494). It provided a demarcation between Spain and Portugal of the newly discovered world. The demarcation line was drawn along a meridian 370 leagues west of the Cape Verde islands. The line was halfway between the Cape Verde Islands (already Portuguese) and the islands discovered by Christopher Columbus on his first voyage. You can see the treaty in the Archivo General de Indias in Sevilla.
Address
Tordesillas, Valladolid, Spain
More about this place of interest
Try this feature for free with a RouteYou Plus trial subscription.