Author: ctab

| | Public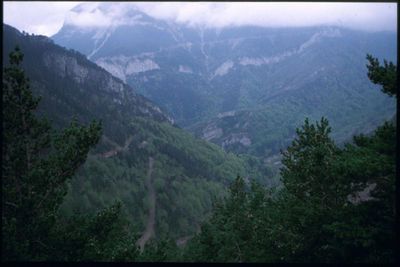 The Cadí-Moixeró Nature Park is the largest of its kind in Catalonia, covering an area of 41,342 hectares. It includes mountainous zones ranging from altitudes of 900 m to 2,468 m. The area has a varied geology and flora and fauna which are typical of Mediterranean, Alpine and Eurosiberian environments. There are over 230 species of birds, mammals, amphibians, reptiles and fish, as well as over 1,500 plants. Some of the animals worth mentioning are: the izard (the Pyrenean chamois, which can often be seen) and the black woodpecker, the symbol of the park. With regard to emblematic places, there are many to choose from. For example, Les Penyes Altes de Moixeró, La Tossa, El Puigllançada, El Comabona, La Dou del Bastareny, Les Fonts del Llobregat, Els Empedrats, the viewpoint of Mirador del President, Gresolet, and Gréixer.
The nature park has picnic areas, vantage points and an extensive network of waymarked paths and tracks that enable visitors to go right into the park, enjoy spectacular landscapes and hidden nooks, and observe an exceptionally well-conserved wild natural environment.
Address
08695 Bagà, Catalunya, Spain
More about this place of interest
Try this feature for free with a RouteYou Plus trial subscription.