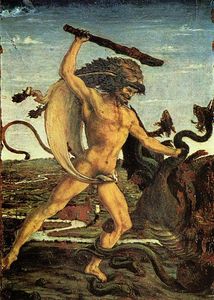 Near the town of Lerna is the famous mythological Lake of Lerna, currently more a swamp than a lake. In this lake lived the Lernaean Hydra, a serpent-like water beast with many heads. It was one of the Twelve Labours of Heracles to. Beneath the waters of the lake, there was an entrance to the Underworld.
More about this place of interest
Try this feature for free with a RouteYou Plus trial subscription.