Περιφερειακή Ενότητα Κεντρικού Τομέα Αθηνών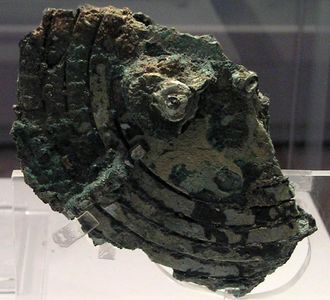 The National Archaeological Museum of Athens shows one of the first computers in the world: The Antikythera Mechanism. It dates from approximately 140 to 80 BC. It was found in a ship wreck off the island of Antikythera. It is an analog computer with bronze gears. It predicted eclipses.
Address
Athens, Greece
More about this place of interest

<iframe src="https://plugin.routeyou.com/poiviewer/free/?language=en&amp;params.poi.id=713149" width="100%" height="600" frameborder="0" allowfullscreen></iframe>

Try this feature for free with a RouteYou Plus trial subscription.