Author: Dromos
| | Public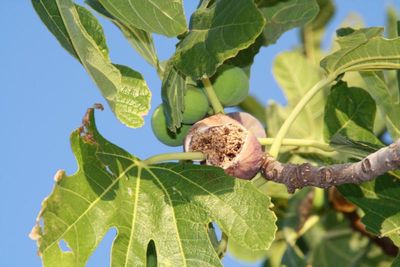 Did you know that the edible fig is one of the first plants that was cultivated by humans. It predates the domestication of wheat, barley, and legumes, and may thus be the first known instance of agriculture. The fig is very common in Greece and on the island of Lemnos. But Ficus carica is an Asian species of flowering plants in the mulberry family, known as the common fig (or just the fig). It is the source of the fruit also called the fig. Native to the Middle East and western Asia, it has been sought out and cultivated since ancient times, and is now widely grown throughout the temperate world, both for its fruit and as an ornamental plant.
Address
Lemnos, Greece
More about this place of interest

<iframe src="https://plugin.routeyou.com/poiviewer/free/?language=en&amp;params.poi.id=1814997" width="100%" height="600" frameborder="0" allowfullscreen></iframe>

Try this feature for free with a RouteYou Plus trial subscription.