Author: Dromos
| | Public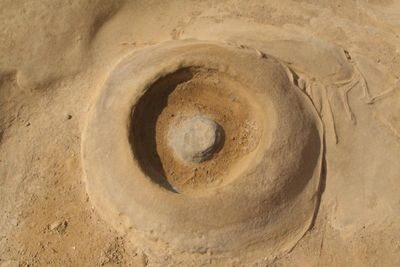 Concretions form early in the burial history of the sediment, before the rest of the sediment is hardened into rock. This concretionary cement often makes the concretion harder and more resistant to weathering than the host stratum. They quite often form by the precipitation of a considerable amount of cementing material around a nucleus, often organic, such as a leaf, tooth, piece of shell or fossil.
Address
Lemnos, Greece
More about this place of interest
Try this feature for free with a RouteYou Plus trial subscription.