Περιφερειακή Ενότητα Νάξου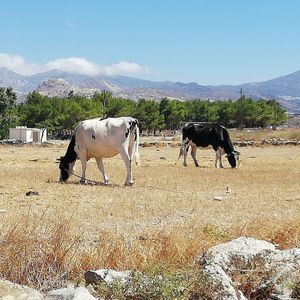 In the area of Apo Sagkri, you will see some cows. But this is not the only place in Naxos where you will see cows. You might think this in nothing special, but if you traveled the Aegean Islands, you will know that most of these islands are not such a cow friendly places. So this is quite an exceptional sight for the Aegean. And so is the production of dairy products related to cow milk. Try out the local cheeses of cow milk and also sheep and goat milk!
Address
Apo Sagkri, Naxos
More about this place of interest

<iframe src="https://plugin.routeyou.com/poiviewer/free/?language=en&amp;params.poi.id=3225031" width="100%" height="600" frameborder="0" allowfullscreen></iframe>

Try this feature for free with a RouteYou Plus trial subscription.