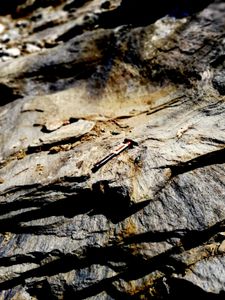 Although the biggest part of Mount Za is constructed of marble, the layer below the marble is this typical layerd schist. It is this layer that functions as an aquitard, which is a bed of low permeability. The marble has karst phonomena (underground drainage systems with sinkholes and caves) and joints letting the water through. The marble functions as an aquifer. You will notice a major source on this level between the two types of rock a bit further up the path.
Address
Filoti, Naxos
More about this place of interest
Try this feature for free with a RouteYou Plus trial subscription.