Author: Pascal Brackman
| | Public | Dutch • French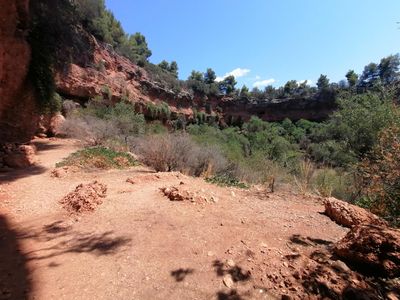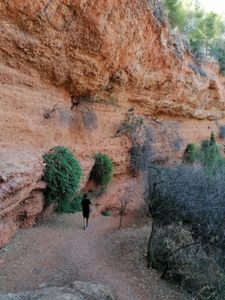 The Ayios Gergios - Metamorphosis sinkhole is located in the Didyma Doline. A sinkhole is created by the collapse of a cavity in the substrate. The most common sinkholes are dolines ; these are depressions created by karst , the dissolution of limestone in water. The sinkhole of Ayios Gergios - Metamorphosis is such a small doline, located in the larger doline of Dydima . So what happens on a smaller scale here, happens on a larger scale in Didyma's big doline. The water from the closed depression seeps into the subsoil and dissolves the limestone there. We know this phenomenon on a larger scale as cave formation . But sometimes it happens on a smaller scale and the solution happens along crevices. If a large cave collapses, you get a typical sinkhole, as you can see here. What is striking is how beautifully circular this sinkhole is. This is a textbook example of a sinkhole.
More about this place of interest

<iframe src="https://plugin.routeyou.com/poiviewer/free/?language=en&amp;params.poi.id=8189581" width="100%" height="600" frameborder="0" allowfullscreen></iframe>

Try this feature for free with a RouteYou Plus trial subscription.